THE POWER OF UNDERWIRE BRA

The power of the underwire bra and what it's for


We've all heard of the term, "underwire" but many of us don't actually understand the power that this type of bra truly brings to our bosoms. They're a popular choice of bra, for many different reasons. However, in order to reap the full benefits of them, your bra needs to be properly fitted to ensure that the underwire contours all of your breast tissues. That means right from under your arms to where the cleavage is. It should also lay flat against your breastbone without forcing your breasts down or rubbing against them. Once you've found your fit, underwire bras can take your breasts to all new levels of support, shape and lift.

The Purpose of An Underwire

So, what are underwire bras actually supposed to do? Well, their purpose is to contour the natural shape of your breasts. Underwire bras are designed to bring your weight closer to the front, while also slightly lifting them upwards. They compass your entire bra tissues, which also gives a lift and desirable round shape. Ultimately, underwire bras are designed to give you the utmost support, but the amount in which you receive depends on the style of bra you wear. The Different Levels of Support

It is always recommended to wear bras that are made with high quality fabrics, craftsmanship and care to ensure your comfort, shape and health. In any bra, the band that wraps around your body, the straps, the stitching, fabric and underwire all work together to provide you optimal support and comfort. However, the key is to wear a properly fitted bra because if it doesn't fit as it should, the style you wear ultimately doesn't matter because you won't be reaping the benefits and support that the physics of the bra is intended for. There are some bra styles that do offer less support though, such as a demi-cup that covers half of your boobs, or bras that use stretchier fabrics. With a decrease in coverage or structure, you may also experience less support. Again, it depends on the craftsmanship and quality and which you dont have to think about as we Lovebird Lingerie doesnt compromise in quality.

Is Underwire Better?


The most important thing to wearing a bra is the fit, and as mentioned, the quality of Lovebird's Products are very good. You can purchase the most expensive bra from a mass produced, generic brand and still not have the quality of support that would come from the cheapest bra style of our collection. As for underwire bras, although they are intended to give you more support that doesn't mean non-underwire bras lack in this department. Many non-underwire styles of us are designed with an elastic band to give you added and well-needed support around the torso. Many are also stitched internally to give you a bit of oomph as well. The difference is that underwire bras don't only add support, but also provide the best shape that isn't always a feature of other styles.

Underwire bras take the support, lift and shape that you love from other bras and heightens it. However, if you don't find underwire bras comfortable, try our Lovebird Minimizers and your mind will likely be changed. If you still find that you're just not the underwire-kind-of-woman, there are many other styles that can still give you that support, lift and shape. It may just not be as amazing as underwire styles.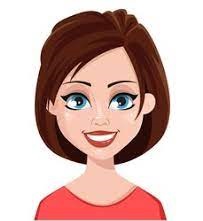 -By Juli Singh
 Content writer or story teller
 At Lovebird Lingerie
Featured Products
Popular Post
---
---