ABOUT US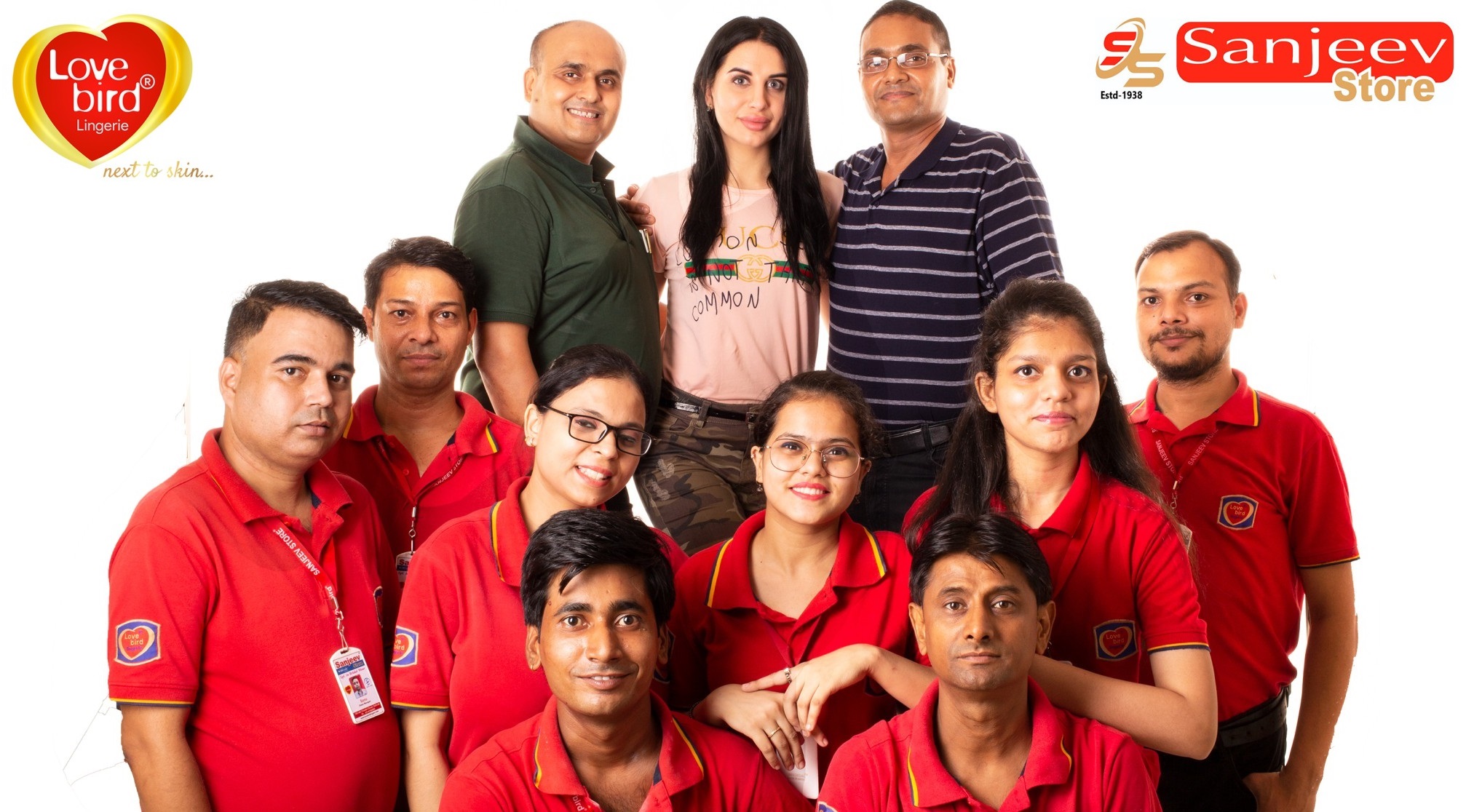 Lovebird lingerie Premium Garment Manufacturer was established in 1938, a comprehensive garment factory combines designing, production and marketing . With more than 75 years of experience in textile, we always apply professional knowledge in our product and have gained very good responses.

We have customers from all over the world: Canada, France, Hong Kong, Hungary, China, Indonesia, Italy, Japan, Kenya, Korea, Philippines, Malaysia, Nigeria, Singapore, Sri Lanka, Taiwan, United States, Venezuela, Vietnam and India...etc. We currently have authorized distributors in China, Hong Kong, India, Nigeria,Sri Lanka, Taiwan and United States.

With ISO9001 Quality and 5S Management Control systems, we provide top ranking quality. We pay detailed attention on each production stage to ensure every piece produced from our workshop is at its finest condition.

Product Selection
Wide range of product include: T-shirts, Sportswear, Home-wear, Camisoles, Leggings, Swimwear, Bras, Panties and Girdles..,etc. Our products are made of superior materials include: Lenzing modal, tencel, 60s, 40s, 32s superfine cotton; nylon spandex tricot; polyester spandex tricot; foil and placement foil fabrics; pigments & embroidery...etc.

Service: is our Strength
We have professional service representative follow up your order and inquiry promptly within 24 hours.

Pricing We are centrally located at the heart of garment town, Foshion city. A city that is rich in fabric knitting, dying & finishing. We are near to the largest fashion accessories market in India & Sri Lanka, where we source the most stylish accessories at the most competitive price.

Famous brands
Besides making our brand product "LOVEBIRD LINGERIE". we also do OEM and ODM for some most famous brands in the world, such as ANAP, Balencia, Datch, Forever 21, Playboy, Reitmans, Smart Set, Walt Disney, ..etc.

Why us?

LOVEBIRD LINGERIE.next to skin............
Our mission is: Always putting our customers as our first priority; providing excellent design, quality product, competitive price, prompt delivery to satisfy their needs. Putting a full effort with continuous innovation, we always build a better and stronger business with our customers.
With over
600 google reviews
, and the trust our customers have that they are using our products only from last 15 years, we show new customers the trust they can have with us. We deal with prefect fittings, style, comfort and fashion,If we are able to add a little joy to a woman's innerwear experience and let her begin her day right, we think our job is DONE!
Majority of our staff are women and all of them are working towards meeting the evolving needs of the modern Indian woman. Our brand is built entirely around you and enabling you to express yourself to the fullest. Lovebird Lingerie provides a 6 months training session to the new joinees before joining the team of our fitting consultants and designers. We're all ears for customer feedback and keep incorporating it into new styles for the modern
plus size
premium lingerie customer.
Impeccable fitting, unmatched comfort and exclusive styles are just a few of the reasons why we are such a hot favourite. Our inclusively sized, exquisitely designed collections speaks for us and our attempt to support each of you in flaunting your style.And in our two decade long journey, we have won numerous Awards and Recognitions for our commitment to celebrating the fabulous in each and every woman.And more than the awards, we love to see our customer spreading the awarness about perfect fitting and their greatest shopping experience with lovebird to others.
"LOVEBIRD LINGERIE"
next to skin..............
Featured Products
Popular Post
---
---