CARING YOUR LINGERIE


Your bra might look delicate but it is very hard working. This is why lingerie manufacturers select fabrics not just because they look pretty, but for their technical qualities too - softness or elasticity, for example.
The more careful you are with your bra, the longer it will retain these qualities.

We recommend that you follow the care information from the product supplier, but often with hosiery in particular, this information will get thrown away as it is on the packet. If this is the case, we have put together some washing guidelines that will help you to care for your lingerie.

NO MACHINE WASHING
We would not recommend machine washing for lingerie such as bras, hosiery and lacy or intricately designed items, but if you choose to, you may extend the life of the delicates by following these simple steps:
• Use a mild detergent formulated for delicates that does not contain bleach.
• Turn items inside out to help to prevent any build up of lint during washing.
• Place the items in a delicates bag to prevent them from becoming tangled and damaged when placed in the washing machine.
• Put the washing bag in the washing machine on a low temperature setting and on the delicates cycle.
• Do not wash with other items.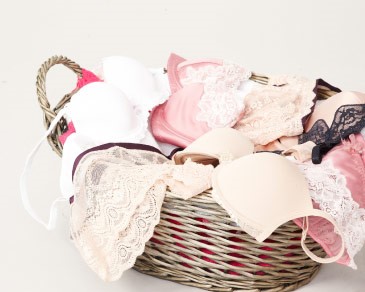 DRYING
• Dry the items on a towel. To blot off any excess, gently roll or fold the towel up with the garment inside, unroll and leave to dry naturally.
• Never dry lingerie on a radiator or over a direct heat source.
• Do not hang hosiery to dry because this can cause the fabric to stretch.
• Never put hosiery in the tumble dryer as this will cause the elastane fibres to lose their elasticity and it will affect the way it fits.
• Do not wring your hosiery as this could cause them to lose their shape and can break the yarns.
REPLACING YOUR BRA
Lingerie can be made from very delicate fabrics, but bras have to work hard to support your bust, so need to be cared for well, so that they can do their job. The better you look after your bra, the longer it will last you. Try not to wear the same bra two days in a row. By alternating your bras you give the fabric time to recover.
YOUR BRA
Storing your lingerie properly will help keep it looking good for longer. T-shirt bras need special attention: you can fold them in half and put one cup inside the other, or stack them side by side, but whatever you do, take care not to dent the cup shape by stuffing them into a drawer. Make extra room by folding your non moulded underwired bras in the centre and stacking them vertically one next to the other.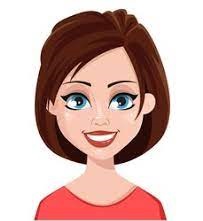 -By Juli Singh
 Content writer or story teller
 At Lovebird Lingerie
Featured Products
Popular Post
---
---