Keep Your Bras Last Long With Lovebird Lingerie Bra Laundry Bag
Lovebird Lingerie Laundry Bag
Lovebird Bra Laundry Bag is one must-have accessory of your wash area. The bag is cylindrical in shape and made of nylon mesh. This gives brushing effect to the clothes inside while protecting them from damages.
When expensive, padded bras fill your closet, you need to maintain them properly for a better life span. Dumping the costly stuffs in washing machines and tumble drying rashly definitely spoil their life and that is why you need a specialized bag to cleanse dirt from the stuff without affecting the padding and other embellishments.
The nylon helps providing a protecting layer to the clothes inside and the bag as such dries quickly without retaining moisture much inside the stuff. Price factor also is an advantage favoring the bag. One to two bras can only be washed at a time – this may seem to be a disadvantage to the product but stocking 3 or 4 bras can never act a burden to you considering its cost factor. Since its launch, lovebirdlingerie.com has been getting good responses from the users. They are thankful for the product that saves the life of the clothes they buy at high price.
NO MACHINE WASHING
We would not recommend machine washing for lingerie such as bras, hosiery and lacy or intricately designed items, but if you choose to, you may extend the life of the delicates by following these simple steps:
• Use a mild detergent formulated for delicates that does not contain bleach.
• Turn items inside out to help to prevent any build up of lint during washing.
• Place the items in a delicates bag to prevent them from becoming tangled and damaged when placed in the washing machine.
• Put the washing bag in the washing machine on a low temperature setting and on the delicates cycle.
• Do not wash with other items.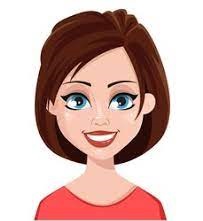 -By Juli Singh
 Content writer or story teller
 At Lovebird Lingerie
Featured Products
Popular Post
---
---