Lovebird Lingerie Advice : Some Important Questions You Should Know about your Lingerie

Some Important Questions You Should Know about your Lingerie
1. Strapless Bra! How Does It Work? Will It Work on Women with Larger Bust Sizes?
Ask yourself a question, what exactly do your big boobs need in a strapless bra? Supportive bands and covering cups! Yes, you don't even need straps when you have a thick supportive band. The band is the main thing in a strapless bra. And also look for cups that provide enough coverage to your boobs. A strapless bra can be your dream if you have the right one.
2. Can Pajamas Be Worn as Outerwear?
There is something wildly luxurious about wearing your Pajamas in public. It shows that you are cool and you will also feel chic and cozy. There are different varieties of stylish sleepwear, you can choose according to your style and wear them as street wear. Be yourself!
3. At the Age of 50 Can We Increase Breast Size?
For some women, breasts will grow after menopause. This is due to hormonal changes, declining estrogen levels at the menopause make breast tissue less elastic so our breast will sag and gives a different shape. It is common for breasts to get bigger or smaller during this period.
4. How Many Females Wear Bras in winter?
It completely depends on the climate and your personal preference. If you feel cozy wearing a bra in winter then wear a bra or if you are fed up wearing thick layered clothes then lose the bra. But most women prefer wearing a bra to keep their body chic and cozy.
5. Can I Wear a Panty for Two Days?
It is not advisable to wear the same panty all day long. It is definitely not OK to wear the same panty two days in a row. For ladies, moisture build-up will be there and due to that yeast infections may occur. And also if you have any skin problems like rashes, sores, scratch or if you sweat a lot then it's best to use a fresh pair of panty.
6. Can I Wear Two or More Panties to Flaunt the Curves?
Yes, you can wear two panties to flaunt your curves but you should also allow your skin to breathe. Wearing two panties will suffocate your skin. Lovebird Lingerie offer varieties of panties just to highlight your curves like high waist, Hip enhancer, thigh enhancer, seamless and hipster panties to enhance your hourglass figure. Wearing the right panty according to your booty shape can also boost the appearance.
7. Why Is There a Bow in the Panty Waistline?
The cute little bow on your panty is to make it more appealing without compromising the comfort. Bits of ribbon, bow, lacework won't affect the panty's function but provide a great appealing look.
8. Why Do Most of the Sports Bras Come in Racer back Style?
Racer back bra provides good support for both medium-impact and high-impact activities. While working out breasts will bounce and ligaments may tear during that time. Here racer back style will give a great range of motion.
9. Do Female Badminton Stars Wear Panties?
Yes, they wear panties. Under their badminton skirts, female players wear panties like boy shorts. It will be very comfortable and it won't be awkward while playing. And also this is completely up to their personal preferences.
10. Why Do Bras Usually Have Different Sets of Hook & Eye Closure?
Women with larger breasts benefit from bras that have at least three rows of hook and eye closures. It offers additional support and stability- the majority of women uses the tightest hook because after the bras get old that will be the only hook that saves them.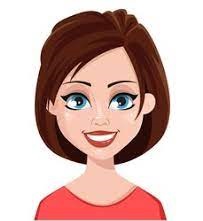 -By Juli Singh
 Content writer or story teller
 At Lovebird Lingerie
Featured Products
Popular Post
---
---